Our #payitforward, #C5BDI giveback initiative continues! Our team recently contributed resources in support of EQUI-KIDS. The EQUI-KIDS program offers support to children with disabilities including, but not limited to, Down syndrome, autism, spina bifida, multiple sclerosis, traumatic brain injury, cerebral palsy, amputation, mental and physical disabilities and attention deficit disorder. EQUI-KIDS strives to provide children who are struggling with disabilities a way to eliminate obstacles and maximize their potential.
In addition, EQUI-KIDS' has an affiliate program specifically designed for our armed forces. EQUI-VETS offers physical and mental healing through equine activities for armed service members wounded in the line of duty. Offering therapeutic horseback riding, horse care activities, and outdoor experiences, this program is offered to active duty and retired veterans at no cost, in honor of their dedicated service to our country. Their goal is to help our heroes reconnect to their families and their lives.
Thank you to our team member, Tina Bove, for recommending this Virginia Beach based organization. It's our honor and privilege to donate on your behalf!
To learn more about this organization, please see the video below and visit www.equikids.org/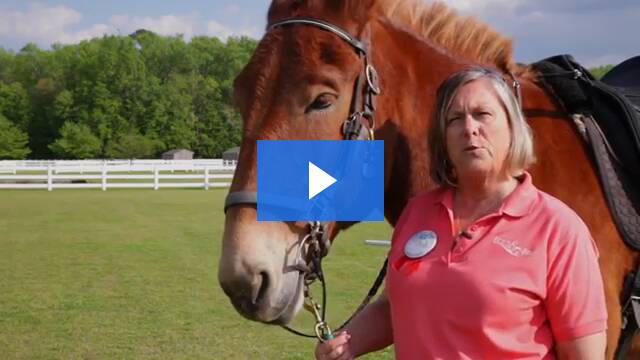 EQUI-KIDS | Changing Lives One Stride at a Time